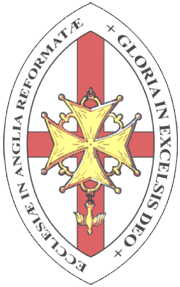 Seeking to make known the Gospel of Jesus Christ
in a city and country that needs Him
Introduction
Welcome to Norwich Reformed Church, where we seek to make known the Gospel of Jesus Christ in a city and country that needs Him.
This is our website where you will find information and resources which we hope will prove a spiritual blessing to you. Feel free to contact us if you have any questions.
For God so loved the world that He gave his only begotten Son that whoever believes in Him should not perish but have everlasting life.

John 3:16
What's new?
Title
John Wesley Remembered – Dr Alan C. Clifford

A 'Wesley Day' Wilberforce 'BLM' Edition. "Methodism not Marxism". A Reformed Pastor Reflects
Download
The Gospel According to Matthew Henry

A revision of a paper first given at the Matthew Henry Conference held at Chester University, 14-16 July 2014.
Download
Communion with God – the Church's greatest need. Extracts from Richard Baxter

The way to personal & corporate repentance, reformation and revival. Extracts from The Saints' Everlasting Rest
Download
The Bartholomew Legacy – Remembering the Martyrs

No, this is not about Bartholomew's maps, nor about Barts Hospital in London. Neither can we aim to provide a biblical character study about the Apostle Bartholomew. Indeed, nothing at all is said about him in the New Testament apart from listing him among the apostles. Yet, during the early twentieth century, his name was known outside the circles of cartographers, tourists and medics...
Download
The Lie of Limited Atonement

A Ten-point Critique by Dr A. C. Clifford
Download
Rescuing Charles Wesley: A Critique of John Stott

Dear Editor, As represented in Thomas Creedy's preview (EN, November, 16-17), I respectfully reject the late John Stott's monumental miscalculation of Charles Wesley's hymns....
Download
Charismatic Confusion Corrected

or, 1 Corinthians 13 reconsidered. Please read these notes with your Bible open. The following expository notes make no reference to any human authorities, either Charismatic or Anti-charismatic. They are a straightforward account of the Holy Spirit-inspired teaching of the Apostle Paul.
Download
Delta 18 – APPENDIX FOR WHOM CHRIST DIED – Outline

Because of the evangelistic character of the DELTA course, it is very likely that some Reformed Churches will hesitate to use it. The 'free offer of the gospel' emphasis might deter them. They will probably detect that the doctrine of 'limited atonement' is absent in study 5, 'Consider Jesus Christ'.
Download
Delta 17 – HEAVEN – Outline

[Jesus will say], "Come, you blessed of my Father, inherit the kingdom prepared for you from the foundation of the world" (Matthew 25: 34).
Download
Delta 16 – HELL – Outline

[Jesus will say], "Depart from me, you cursed, into the everlasting fire prepared for the devil and his angels" (Matthew 25: 41).
Download